This week, we thought that we would show you what our kids have been doing over the past couple of weeks! We really have been doing some fun, hands on activities.
While reviewing the letter Ff, we traced our feet and measured them. These kiddos had a great time using nonstandard tools to measure the width and length of their feet. Our Fantastic Foot Measurement was a success! The class is still talking about how much fun they had with this activity.
This activity and many more activities that go with the letter Ff will be in our "Learning with Letters: All About the Letter Ff" unit on TPT. It is in the works...stay tuned!
Hoot #2
We think that our kiddos are SUPER! So there is no better way to celebrate than to take a picture of them in action...with capes...flying over a city!!
You can find this activity and many more in our "Learning with Letters: All About the Letter Ss" unit on TPT. Click here to go check it out!
These took a couple of days, the kiddos were just as excited as I was about the way that they turned out! We completed the project with a poem created by the students! This is definitely something that is going in the Kindergarten Portfolio!
This week's holler goes out to Melissa Dailey over at Mrs. Dailey's Classroom. Melissa is a 2nd grade teacher. Right now, each month, Melissa is going to blog about tips to build a classroom family! Her latest post talked about celebrating birthdays in the classroom and boy, does she have a special way she celebrates birthdays in her class. I am not going to tell you. You will just have to hop over to her blog and check it out! If you hurry, you can enter the drawing!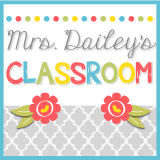 />